Welcome to the Sarah Toner School of Ballet
---
Dance with us… Get fit with us… Perform with us…Reach your full potential!
At every age ballet can be fun, creative and confidence-building.
I have been dancing all my life, I started at the age of two, and I believe that ballet helps you to express yourself as well as give you self-discipline that will last a lifetime. And of course it builds a strong and agile body plus wonderful posture!
Yes, it is a challenge and I agree that going into the profession is not for the faint hearted! But you don't have to do ballet as a career for it to be exhilarating and satisfying. As a form of exercise it can be demanding, but why not? Life can throw us challenges and at least ballet throws us beautiful ones.
My school offers ballet classes for children aged two and up, plus a variety of ballet and other classes for teenagers and adults. We run dance and performance workshops for children and teens in the school holidays.
You can also contact me for bespoke private lessons and coaching.
All my classes are designed to build a strong technique in a fun and positive atmosphere. Please enjoy looking through my website. I hope it will inspire you and your children to dance.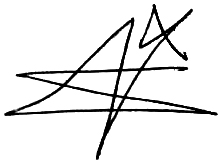 Sarah
PS Watch us in the ad we appeared in for Scottish Widows