Welcome to the Sarah Toner School of Ballet
---
Online Ballet Training and Summer Programmes 2020 for professional dancers, and dance students ages 13 -18 years. Contact sarah@saratoner.co.uk
---
Reach your full potential!
At every age ballet can be fun, creative and confidence-building.
I have been dancing all my life, I started at the age of two, and I believe that ballet helps you to express yourself as well as give you self-discipline that will last a lifetime. And of course, it builds a strong and agile body plus wonderful posture!
Yes, it is a challenge and going into the profession is not for the faint hearted! But you don't have to do ballet as a career for it to be exhilarating and satisfying. As a form of exercise, it can be demanding, but why not? Life can throw us challenges and at least ballet throws us beautiful ones.
For professional students I offer private and semi-private coaching classes for dancers from vocational schools around the world! These take place during term times and holiday seasons and can be taken in person or online. I specialise in audition preparation and confidence building as well as fine-tuning technique!
My community school offers ballet classes for children aged 5 and up with ballet and Jazz classes for our local teenagers which are very popular. I run dance and performance workshops for children and teens in the school holidays.
All my classes are designed to build a strong technique in a fun and positive atmosphere.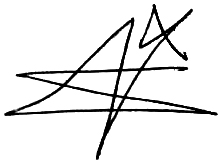 Sarah