I have been dancing all my life – I started at the age of two – and I believe that ballet helps you to express yourself as well as to give you self-discipline that will benefit you in any path you take!
I feel lucky to have had an exciting and diverse performing career, starting out as a dancer with The National Ballet of Portugal before moving back to the UK to join London City Ballet. I then spread my wings to enjoy many years as a freelance performer travelling through the UK, Europe and USA. But after a world tour with The Pet Shop Boys, I was encouraged to return to ballet by Sir Kenneth MacMillan, and so spent two years with the Birmingham Royal Ballet before heading back to New York for my final dance performances at La Mama Theatre. 
And throughout it all, I had the fun and privilege of teaching many other dancers and performers – from hopeful young students, to being a dance and movement coach to Jennifer Saunders. 
Today I have over 30 years of teaching and performing experience to share with you. I am a graduate of the Royal Ballet School's prestigious Professional Dancers Teachers Course and have regularly taught at The Rambert School of Classical Ballet and Contemporary Dance and Young Dancers Academy. My own school, The Sarah Toner School of Ballet (STSB) opened in Highbury in January 2009 and has since helped hundreds of children from the local community take their first steps into dance. I have loved seeing many of my very first STSB students going in to full time vocational training; some are now working in professional companies, and younger students are following in their footsteps.
Private coaching is my true passion! Whether it's to help you take the next leap in your training or career, I really enjoy working on the finer detail of technique, unpicking bad habits, creating new and improved ones, and helping you to shine. It gives me huge satisfaction that my coaching attracts students from top vocational schools all over the UK, as well as young dancers who are trying out for vocational schools. I am proud to share with you that my success rate is outstanding!
Wherever you are in your dancing journey, my key aim is always to teach with kindness and to build your confidence. Ballet is a challenge, but it's a beautiful one, and I never get tired of being a part of it. Thank you for taking the time to read this and I hope it has inspired you!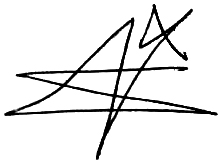 Sarah